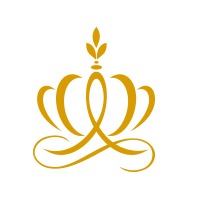 Harris Academy Wimbledon
Having spoken to many local families and listened to what they want in a school, we are now able to open admissions to the academy as a brand new co-educational school for the High Path area.
Harris Academy Wimbledon will be an outstanding place to learn. It will provide an excellent education in an innovative, inclusive and happy environment. As well as promoting academic achievement across the curriculum and encouraging participation in extra-curricular opportunities, we want to support our students to make decisions wisely, ready for the challenges they will face as adults. As part of the Harris Federation, we will have the opportunity to partner with other successful Harris schools across London and will have access to a shared pool of resources and expertise.
In September 2020, we will open our brand new building in High Path, which is being purpose built for our students. Until then, we will be situated in the redeveloped adult education centre on Whatley Avenue, with full access to all the facilities and resources we need as a successful, thriving school.
With the support of our local community, we know that Harris Academy Wimbledon will match the high standards Harris academies are known for, and that we will take excellent care of students.
Being part of a school at its inception is a great experience. Our first students will be the role models for the future and set a trail for others to emulate. Come and be part of this with us!