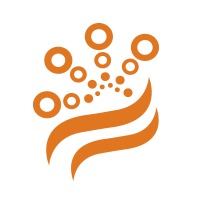 Harris Academy Riverside
Academy Description
Harris Academy Riverside opened in 2017. Currently based in a self-contained area of the newly built
Harris Primary Academy Mayflower in Mayflower Road, the academy will move to its brand new school building in the heart of Purfleet from September 2019. It will be a welcoming and modern space, purpose built to cater for the academy's wide curriculum - with specialist facilities for science, sports and the arts.
Harris Academy Riverside provides local young people with an excellent education in a friendly, calm and purposeful environment. Whether they need to be stretched, are struggling, or are somewhere in the middle, Harris Academy Riverside works with its students to meet their individual needs, helping them achieve their 'personal best'.
Academy Vision
Harris Academy Riverside seeks to develop students who are successful, confident and happy, who inspire their community and act with kindness and compassion towards others.
In our daily routines, our broad and varied curriculum, our teaching methods and through our commitment to providing our students with experience of the wider world, we aim to promote a strong sense of community and belonging. Through a blend of high challenge and strong support, we encourage the development of
outstanding habits of behaviour such as self-awareness, kindness, appreciation, humility, politeness, confident self-expression and self-presentation and
outstanding habits of learning such as determination, resilience, organisation, reading, studying and practice.