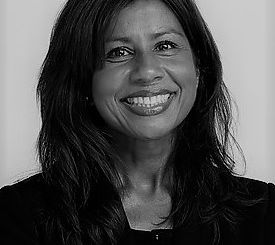 Sabeena Hasan
Director of Primary Education, NPQH & NPQEL Facilitator
Sabeena is Primary Director for Harris Federation and she draws on her wide experience and excellent track record to lead and line manage a group of 18 primary academies, 1 junior academy and 3 all-through and of those, eight are free schools. She facilitates on the 'Strategy & Change for Improvement' NPQH module and the NPQEL residentials.
Sabeena has successfully created a learning culture within the school communities that is driven by the desire to continually improve on previous best. Of the Primary schools inspected so far, seven have been judged 'Good' and ten judged 'Outstanding'
Sabeena recognises that a clear and shared vision of high expectations and high standards is a prerequisite for a successful school and she uses system leadership to strategically support and inspire Principals, whilst holding them to account for the highest possible standards of performance. Sabeena achieves this through establishing a team environment where everyone is given clear, non-negotiable quality standards and systematic programmes are created to monitor and assess the impact on all initiatives.