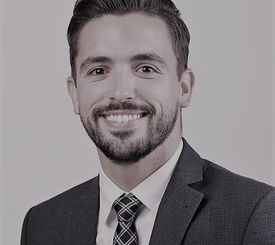 Russell Tannahill
NPQSL
"A leader is best when people barely know he exists. When his work is done, his aim fulfilled, they will say: we did it ourselves." – Lao Tzu
Russell leads the 'Leading with Others for Impact 2' session for the NPQSL. In professional development sessions, he likes to focus on exploring practical tips which contribute to authentic school improvement. Russell enjoys facilitating professional learning because he firmly believes training can be exceptionally valuable for practitioners when they are given the time to come together to hear ideas, share strategies and reflect on their collective experiences.
Russell has recently joined the Federation. Before he came to Harris, he was Deputy Head for Assessment, Reporting and Recording across a small Multi Academy Trust where he led the integration of a new Trust-wide assessment system and trained senior and middle leaders.
As a senior leader, he has line managed a number of department areas. Earlier in his career, Russell was Head of English in a large, 'Outstanding' secondary school in east London.
Russell came into teaching through the Teach First programme and completed a masters in Educational Leadership. His particular interests are leadership development, assessment and use of data, managing change, and teaching and learning.
Russell believes in confident, open and reflective leadership, and believes this is crucial to developing successful schools. He enjoys learning and thinks that students achieve more when the adults who work with them pride themselves as learners.
Russell is motivated by the idea that outstanding teaching provides any young person with the opportunity to be successful; for him, school leadership is about getting teachers to be the best that they can be at inspiring students to meet the highest standards.