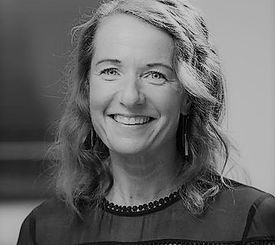 Rebecca Hickey
Executive Principal & NPQH Facilitator
Rebecca is a facilitator on the NPQH module 'Increasing Capability for Teaching & Curriculum Excellence' and works across two Harris Academies.
Rebecca's love of English Literature and her own experience of being taught by an outstanding teacher at GCSE and A Level made her want to teach. She has been working at Harris since 2008 and before this she spent 7 years at a LA state comprehensive in Wandsworth (from her NQT year to being an AP) and also 4 terms at a LA state comprehensive in Bromley.
Harris Academy Peckham is a community school in a thriving, multi-cultural inner city location. The vision is to ensure every child achieves excellence in all aspects of academy life. There are high aspirations, both in terms of academic standards and personal development, in order to prepare every child for the demands of the 21st century global workplace. The team at Peckham expect every child to excel, and will provide the necessary challenge and support to make this happen.
Harris Academy Beckenham is a very special Academy; a true community comprehensive serving its local residents. It has improved year on year and is becoming increasingly the school of choice in the area. The staff and students are remarkable and the ethos of scientific enterprise as well as the relentless focus on WORD makes this Academy a thriving, dynamic place of learning. The academy was graded as 'Outstanding' in every category by OFSTED in June 2017, and has moved into a brand new building in September 2017, where we expect to continue to further improve year on year.