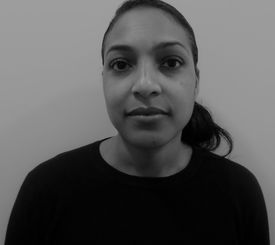 Rachel Rai
NPQSL Facilitator
"Success is liking yourself, liking what you do, and liking how you do it." - Maya Angelo
Rachel is a facilitator for the 'Strategy & Change for Improvement' module on the redesigned National Professional Qualification for Senior Leaders (NPQSL). She has mentored numerous teachers and middle leaders who have been successful in gaining posts as phase/subject leaders and assistant head teachers. She relishes the opportunity to have a real influence in the development of staff by inspiring and encouraging them to realise their true potential by drawing on her own experiences.
Rachel is currently Vice Principal at Harris Primary Academy Chafford Hundred, a large 3 form entry primary academy in Thurrock. Her current role is to lead on standards and teaching and learning across all three key stages. She is currently completing the NPQH with the Harris Federation Teaching School and has been working with middle leaders at her current setting to develop their leadership thinking, supported by Andy Buck and the Leadership Matters programme. The impact of this work was noted in the academy's recent Ofsted inspection. Rachel's current academy has just been presented with an SSAT award for KS2 achievement placing it in the highest 10% of schools and academies nationally in 2017. Previously, she has also been interim Head of Academy at Harris Primary Free School Peckham and enjoys bringing the wide breadth of her experience to her role as a facilitator for the NPQSL.
Teaching and Learning is the essence of what we do as educators. Rachel believes that creating a culture where our pupils and staff are able to learn and succeed is the job of every leader in our schools and academies. She has developed, in her time with the Harris Federation, an approach which ensures that her teams are consistent in the methods they use to plan and teach in all subjects, as well as guaranteeing consistent outcomes in work and books and ultimately outcomes for all pupils. She sees the role of academy leaders very much centred on empowering consistency in others.