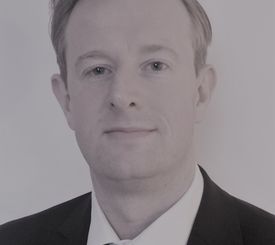 Michael Williams
NPQML Facilitator
"The challenge of leadership is to be strong, but not rude; be kind, but not weak; be bold, but not bully; be thoughtful, but not lazy; be humble, but not timid; be proud, but not arrogant; have humor, but without folly"
Michael currently facilitates the 'Leading for Teaching & Curriculum Excellence' module on the reformed NPQML programme as well as coaching and leadership programmes inside his own academy. He has always found professional learning rewarding due to the level of impact which it is possible to have on teachers and students alike. Improving the pedagogy of just ten teachers improves the education of thousands of students.
Michael has led Teaching and Learning since 2013 across two Harris Academies, both of which have been judged outstanding by Ofsted.
Michael has always felt that in education, effective day-to-day Teaching and Learning solves nearly all problems. Improving boys' progress, Pupil Premium attainment, retention to Sixth Form; nothing will improve without the highest quality education possible. The greatest teachers are not simply born, they learn and are guided by exceptional mentors and experienced colleagues; if Michael can contribute to that then he knows that he is doing an important and rewarding role.