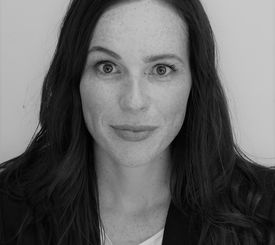 Louise Martin
NPQML Facilitator
'Leadership is about making others better as a result of your presence and making sure that impact lasts in your absence.' - Sheryl Sandberg, COO, Facebook
Louise works with colleagues to seek out untapped potential. She trains staff on the NPQML module 'Leading with Others for Impact'. Louise values the opportunity to work with colleagues who are either on, or fresh-out of, Initial Teacher Training programmes, and looks at bespoke Professional Development opportunities to nurture the next wave of talent coming into the profession. This is something which many of our colleagues within Harris have the opportunity to experience as part of their career trajectory within the Federation.
An approach to sourcing talent and investing in upskilling Professional Development is something Louise considers fortunate to have received herself within the Federation. Beginning her teaching career in the North West specialising in Music and Gifted & Talented provision, Louise was appointed as Assistant Principal within Harris after 4 years in the profession, where she was a founding member of the Harris Academy Upper Norwood leadership team. In under two years, the previously named Westwood Girls' College, which was once dubbed 'the worst school in Croydon', was awarded an Ofsted judgement of 'Outstanding' (2015) with English – an area that Louise held direct leadership responsibility for – securing an improvement of 35% in A*-C attainment within the two years. A superb achievement for both the students and the academy.
Louise fundamentally believes that leadership should be about challenging and developing colleagues through an integral means of support. If colleagues trust you, believe in you and see the long-term value in your decision making, then they will buy-into decision making, resulting in all parts of the structure working successfully and effectively. If staff feel valued, supported and see a career trajectory for them, then ultimately our most important commodity – the children – will reap the rewards.