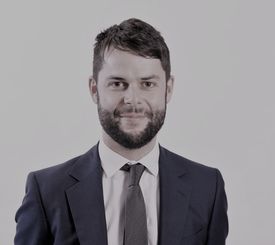 Ben Keely
NPQSL Facilitator
"If you want to see the poor remain poor, generation after generation, just keep the standards low in their schools and make excuses for their academic shortcomings and personal misbehaviour. But please don't congratulate yourself on your compassion" - Thomas Sowell
Ben has facilitated on NPQSL since 2013 and values the opportunity to help school leaders to enhance the impact of their important work. He currently facilitates the 'Leading with Others for Impact 1' module. He believes that time away from one's own school where you can consciously improve your leadership in the company of others is crucial to any aspirant school leader's development.
Ben is a history and economics teacher who began his career in the deep end via the Teach First programme. Ben has been a senior leader across three Ofsted outstanding London schools, each with its own challenging context. Over the years he has led on many things but has particular expertise in teaching and learning, CPD, behaviour and curriculum.
Leadership is the foundation upon which a powerful school culture is built. If we can create a generation of highly skilled leaders then we can go a long way in addressing the many challenges we face.