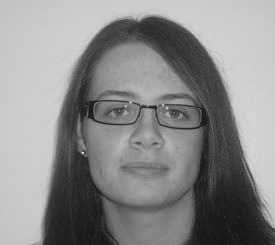 Steph Stronach
SLE for Pupil Achievement- Maths
Background
Having completed outreach work as an AST/SLE in various local schools and schools in challenging circumstances, Steph is always looking at ways of supporting Maths subject leaders in improving the levels of progress students made, and also looking at the systems and processes to track students, hold staff to account and inform team structure.
She has coached staff within her own school, Harris Academy Chafford Hundred, as well as community schools from inadequate to outstanding within a year.
Role within Harris Federation
As an Assistant Principal, Steph has led Federation INSET day sessions on 'Leading Outstanding Maths department', 'Planning outstanding lessons in Mathematics', 'Engaging the most difficult students' 'Outstanding marking', 'Effective hinge questions' and 'Outstanding assessment for learning'. She has also been a conference speaker at her own Academy for 'Aiming for 100% in English and Maths' and 'Leading Teaching and Learning'.
Key Achievements
Steph developed the GCSE Statistics scheme of work and results have been 80% + A/A* and 100% B+ for the past 3 years, with raise online figures showing the RPI being 7% higher on average than every other subject for students within the cohort. She has Masters credits in ADHD and specific learning needs, and uses these for adapting new strategies on task adjustment in class.
Inspirational quote
Management is doing things right; Leadership is doing the right things. Peter F. Drucker