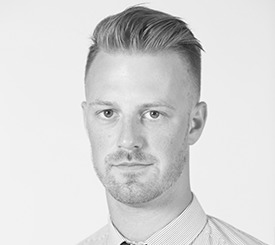 George Graham
SLE for Art
Background
George has been Achievement Director for Expressive Arts at Harris Academy Chafford Hundred for 4 years. In that time his department has grown to become one of the most successful departments in the school. George has led the team in developing outstanding professional relationships with their students, which has led to consistently outstanding results. During his time at the Academy, he has worked and led developmental programmes for NQTs and new staff, as well as whole-school initiatives as part of the Teaching & Learning team. These experiences mean that he has developed a range of strategies to support new and trainee teachers with outstanding levels of support as they establish themselves in their new role.
Role within Harris Federation
Over the last 6 years George has worked with a number of other schools to help them to audit and improve their Art and Design departments as well as individual staff. This has ranged from complete department reviews, planning new curriculums and schemes of work and developing data systems to track and monitor student's progress and assessment. He also adopts real time coaching with individual staff, supporting them in finding their teaching style and using their skills and strengths to produce outstanding lessons and build excellent relationships with their students.
Key Achievements
George has enjoyed developing his department and making it what it is today. His students are engaged and enthused and consistently out-perform others across the country. He takes particular pride in working alongside members of staff who he has previously coached or mentored at the beginning of their career. Giving new teachers the foundations to build successful careers and in turn providing students with outstanding education is something that George feels passionately about.
Inspirational quote
The supreme quality for leadership is unquestionably integrity. Without it, no real success is possible. Dwight D. Eisenhower