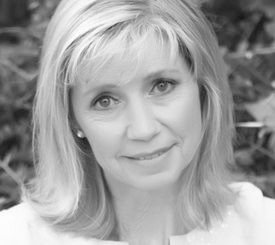 Angela Laventure
SLE for ITT and NQT development
Background
Angela has taught in Buckinghamshire, Surrey and now teaches in the London Borough of Merton. She graduated from Loughborough University in both Sports Science and Mathematics. She is an experienced teacher of both PE and Maths, and has held a range of leadership roles within that context including Head of PE, Head of Faculty (Maths and PE), Senior Leader (CPD), Head of Pastoral and Academic Support, Senior Leader (Assessment), Advanced Skills Teacher, and Coordinator of Mathematics.
Angela has completed a range of coaching qualifications and is a fully qualified NLP coach. In her role as an AST, Angela has coached a range of colleagues, created and led a number of coaching programmes within a school context.
Role within Harris Federation
In the role of Coordinator of Teaching and Learning at Harris Academy Morden, Angela is responsible for all ITT programmes within the Academy. Angela spends a significant amount of time working with School Direct and Teach First colleagues, as well as leading on the school's NQT provision.
Key achievements
Angela coached a number of colleagues whose lessons were initially graded as 'requires improvement' and found it satisfying to see them achieve a 'good' or 'outstanding' grading following her coaching input.
SLE specialism
Initial Teacher Training (ITT) and Newly Qualified Teacher (NQT) development.
Inspirational quote
Some people want it to happen, some wish it would happen, others make it happen. Michael Jordan