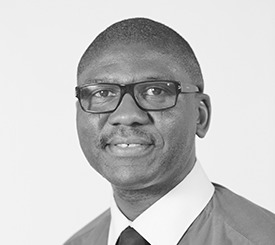 Ade Onaeko
SLE for Pupil Achievement- Maths
Background
Ade is the Assistant Achievement Director of Mathematics based at Harris Academy Chafford Hundred. He is an excellent Mathematician with the versatility to teach a full range of ages and abilities. He is an experienced coach, who is able to provide insight into lesson planning, behaviour and progress in students for inexperienced staff members. He has facilitated sessions for experienced colleagues to help develop their understanding of the deeper meaning behind the A* and A level questions enabling them to teach top sets confidently and gain outstanding lessons.
Role within Harris Federation
Responsible for the more-able students at Harris Academy Chafford Hundred, Ade enjoys pushing his students and especially keeping them excited about Maths through initiatives such as the UK Maths Challenge.
Key Achievements
Due to his in-depth knowledge of the subject, Ade was able to ensure that most of his more-able Year 8 students achieved the outstanding results of A/A* at GCSE. The same strong grades were achieved in Year 12 & 13. His Key Stage 5 students are more independent and resilient when facing challenging examinations.
SLE Specialism
Pupil Achievement
Inspirational quote
Every child has greatness locked up inside of them that must be released for the overall good. Ade Onaeko