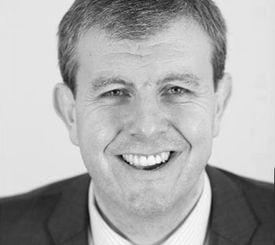 Dr Chris Tomlinson
Executive Principal
Background
Chris Tomlinson has been a Principal for ten years, of which the last four, a National Leader of Education and an Executive Principal. At the age of 33, Chris became Principal of Chafford Hundred Campus, now Harris Academy Chafford Hundred, after only 18 months as a Vice Principal. Chris was also a consultant for Alite for five years and delivers Inset training all over the country on Maths, Leadership and school improvement. He has written several articles on these topics and completes radio and TV work within education. Chris was awarded a PhD for services to education by UEL in 2011.
Role within Harris Federation
Chris is currently Executive Principal of Harris Academy Falconwood, Harris Academy Greenwich (previously Eltham Foundation School) and Harris Battersea (previously Battersea Park School). Chris brought Harris Academy Greenwich and Harris Chafford Hundred both out of special measures to be high achieving with excellent exam results. In addition, since Chris joined Harris Academy Falconwood in September 2014, by November 2014 the academy achieved outstanding results with outstanding in 5 out of 6 categories. He is the only Principal to have achieved the award of 'most improved secondary school in the country' with two separate schools.
Key achievements
During his first year of headship, Harris Academy Chafford Hundred was placed in an Ofsted category; the following year it was rated as good in every category and became a High Performing Specialist school in 2009. In the 2010 Department for Education league tables, Chafford Hundred Campus was awarded the most improved secondary school in the country, for four years sustained and exponential improving GCSE results. In January 2011, the DfE awarded Chris and Chafford Hundred Campus a second school, Eltham Foundation School. Under Chris's leadership, the school came out of special measures and has since achieved "the most improved secondary school in the country ever", this was ratified by Ofsted in 2014 when it gained an 'outstanding' in every category judgement.
Harris facilitator
Chris is a programme leader for the National Professional Qualification for Senior Leaders (NPQSL). His role involves overseeing the selection and appointment of programme facilitators, managing quality control, supervising the delivery plans and content for each training session and supporting participants to meet the final assessment criteria through coaching and mentoring sessions.
Inspirational quote
Level 5 leaders blend extreme personal humility with intense professional will.