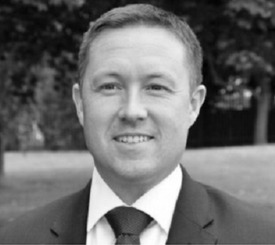 Lee Mallin
Principal
Background
Lee was a Vice Principal at Mossboune Community Academy with the Chief Inspector of Schools Sir Michael Wilshaw, for four years before joining the Harris Federation as a Vice Principal. Lee used his experience of developing an outstanding new school at Mossbourne to open Harris Boys' Academy East Dulwich; the first brand new school within the Federation. Working with the Principal, Harris Boys' quickly established itself as a wonderful Academy and achieved Outstanding from Ofsted in 2011.
Role with Harris Federation
In 2012, Lee moved from Harris Boys' Academy East Dulwich to become the Principal of Harris Academy Morden. Lee quickly established change and in 2013, the Academy was heavily praised by Ofsted during their section 8 inspection. Lee has implemented his behaviour systems, new 'Content Led' curriculum and forensic use of data to drive rapid improvement.
Key achievements
The new curriculum Lee implemented at Harris Academy Morden has been heavily praised and the London Schools Excellence Fund awarded Harris Academy Morden £500,000 to provide the expertise and materials to all London Schools. Over ninety schools have benefited from this project and nineteen schools are permanent members of Lee's development team.
Harris facilitator
Lee has worked in an advisory role for Ark Academies, Merton Children's' Safeguarding Board and now supports colleagues through his delivery of the National Professional Qualification for Headship (NPQH) modules.
Inspirational quote
I would rather try to persuade a man to go along, because once I have persuaded him, he will stick. If I scare him, he will stay just as long as he is scared, and then he is gone. Dwight D. Eisenhower