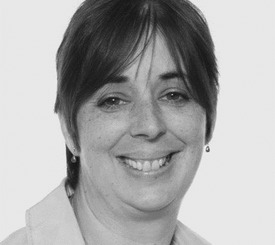 Kate Magliocco
Executive Principal and NPQH & NPQEL Facilitator
'Persistent people begin their success where others end in failure.'
Background
Kate Magliocco taught in Bermondsey for the first 7 years of her career in a variety of schools, prior to joining a First school in Merton as a non-class based Deputy. She then moved to Croydon as a Deputy, and after five terms became a Head in 2003. Kate now has over ten years' experience of leading a School or Academy.
Role within Harris Federation
Kate is currently in her third Headship as Principal of Harris Primary Academy Kenley and became the Executive Principal for a new primary Academy when it opened in September 2014.
Key Achievements
In April 2013, Harris Primary Academy Kenley was in Special Measures. At the end of 2013-14, the Academy got its best Key Stage 2 results ever, with results above National figures in all areas. The Academy is well placed to have a successful and positive OFSTED outcome when it is next inspected. Other achievements include, obtaining substantial increases in pupil results, developing the confidence and ability of staff at the Academy, improving relationships with the parent body and designing an exciting, innovative curriculum that engages children and promotes accelerated progress.
Harris Facilitator
Kate facilitates the 'Managing Systems, Resources & Risks' module of the National Professional Qualification for Headship (NPQH) programme and the NPQEL residentials. She was keen to take part in developing the programme and delivering training because she believes that staff development is key to improving outcomes for children.
Kate says 'I enjoy listening to the participants, and helping them reflect and consider their own strengths and areas for development through focused questions. I love my position with the Academy, and see every opportunity to share this love with others. Facilitator training helps this happen.'