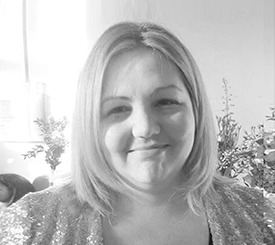 Aliki Constantopoulou
Principal, NPQML & NPQH Programme Leader & NPQML Facilitator
"The challenge of leadership is to be strong, but not rude; be kind, but not weak. Be bold, but not a bully; be thoughtful, but not lazy; be humble, but not timid; be proud, but not arrogant; have humour, but without folly."- Jim Rohn
Aliki is a programme leader for the redesigned National Professional Qualifications for Headship (NPQH) and Middle Leadership (NPQML). Her role involves overseeing the selection and appointment of programme facilitators, managing quality control, supervising the delivery plans and content for each training session and supporting participants to meet the final assessment criteria through coaching and mentoring sessions. She also facilitates on the 'Strategy and Change for Improvement' NPQML module. Aliki loves delivering sessions, sharing her experiences, best practice and resources with the participants and answering their burning questions
Aliki was the Principal of Harris Primary Academy Crystal Palace between 2010, when she joined Malcolm Primary School as the Headteacher, and 2018, when she became the Principal of Harris Junior Academy Carshalton. Her first teaching post was in a school which she describes as 'a little oasis' just off the Old Kent Road. She has also been a Lead Literacy Teacher for Southwark Council, Early Years lead and Deputy Headteacher at Redriff Primary School in Rotherhithe.
Aliki faced many challenges in her previous role: resistant staff, a difficult governing body, poor teaching and dreadful data. However, her biggest achievement so far is having 100% of her staff say in a recent survey that, "they understood the principal's vision and felt included in the process". This is apparent across the Academy where everyone follows one common goal - to give their pupils the very best possible education they can in a literacy-rich, inspiring and safe environment.
Despite the high percentages of SEN, Pupil Premium and EAL pupils, Harris Primary Academy Crystal Palace achieved 88% combined in their Key Stage Two results in 2017. This was 27% above the national average and the highest across the Federation. She is extremely proud of these results.